The fascinating story of the History of Tea and the significant impact it has had on the world.
CLIENT
TED-Ed is TED's youth and education initiative. They aim to spark and celebrate the ideas of students and teachers worldwide with their original short animated videos and lessons.

BRIEF
TED-Ed presented us with a script for a history lesson about the humble tea plant and how it became the worlds most popular beverage.

RESULTS
Inspired by the soft muted tones of traditional Chinese art, we created simple, elegant designs to illustrate the long and interesting history of this simple drink. Featuring a host of characters throughout history the results were an engaging educational animation suitable for all ages.
The film went on to be an outstanding success online, with over 4 million views on TED-Ed's Facebook page and over 2.5 million views via YouTube. Turns out everybody loves tea!

CREDITS
Script: TED-Ed
Educator: Shunan Teng
Music: Gav Cantrell
HIDDEN HISTORY OF HATSHEPSUT
A TED-Ed history lesson exploring the ancient mystery of the female pharaoh, Hatsheptsut.
TED-Ed tells ancient and much loved Chinese story about magic, demons and a love that triumphs over death.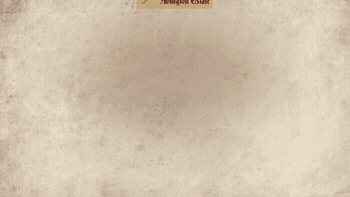 An animated timeline for an exhibition chronicling the history of the Abington Estate in Northamptonshire.